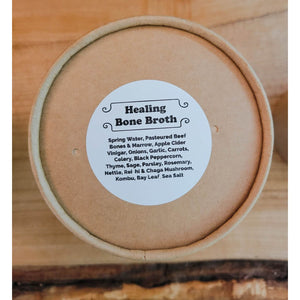 1 day includes:
6 pints of Healing Bone Broth
Gut lining damage can occur from stress alone and we see depleted levels of glutamine, an essential building block for the cells of our gut lining, when under elevated stress. Bone broth is rich in glutamine, collagen and gelatin to support gut tissue repair, reducing inflammation and enhancing nutrient absorption at future meals. 
Beyond the benefits for your digestive tract, a bone broth fast supports autophagy, a process of cellular cleanup regulated by the immune system and stimulated at time of calorie restriction or time restricted eating. It is important to recognize that the digestive process is somewhat distressing to the body. 
Bone broth is packed with minerals as well as amino acids making it perfect for fasting. 
*select number of days you would like to cleanse from the drop down list 
Vegan mineral broth available upon request