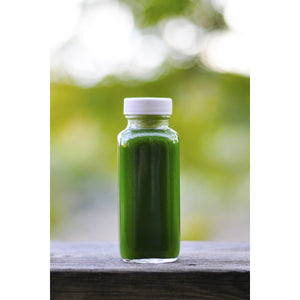 An excellent mineral supplement.
100% Organic Ingredients: Green Spirulina
A nutritional powerhouse. Very high in chlorophyll which is alkalizing. High in vitamins b, k, zinc & magnesium.

Highest plant-based source of protein.

Medically proven to detoxify body of heavy metals. Foods sprayed with pesticides is a common problem these days, so detoxifying is critical.

Shown to protect body from radiation.

Increases antioxidant glutathione, which is involved in tissue building and repair & optimizing immune system function.

Increases energy and endurance.

Perfect for pre or post workout.
*We recommend consuming within 14 days